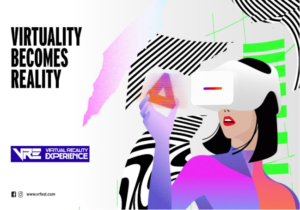 VRE Virtual Reality Experinence
VRE, Virtual Reality Experience is the first Italian festival dedicated to the vast world of Extended Realities (XR).
The festival was created to investigate the uses and impact of new technologies and immersive languages on our near future: already now virtual reality, in the areas of VR / AR / XR, is revolutionizing the way of making art, culture and will soon become key element of success in business.
The Virtual Reality Experience hosted in Rome is an observatory that opens windows on new horizons through a selection of VR works from the most important international festivals and that uses gaming as a refined tool for the enhancement of cultural heritage.
During the Talks hosted during the festival you can get in touch with some of the most authoritative voices in the sector, while with the international VR Experiences, the live performances between theater and music and the foray into traditional cinema you can perceive the extraordinary of these new technologies.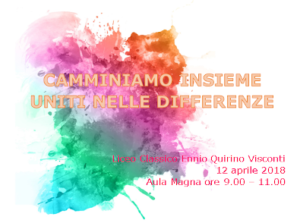 Progetto Camminiamo Insieme, Uniti nelle Differenze
"Camminiamo Insieme, Uniti nelle Differenze" wants to be a real format, the first of a series of meetings dedicated to the youngest and school-oriented to investigate the very topical issue of accepting differences, starting with respect for different identities.
The project, which focuses on the prevention of an increasingly rampant violence, provides in addition to discussions with experts, also workshops and meetings with families: that is, the children themselves become protagonists of a path that starts from the analysis of stereotypes, crosses the vast universe of social networks, to build a new active awareness on the part of the adults of tomorrow.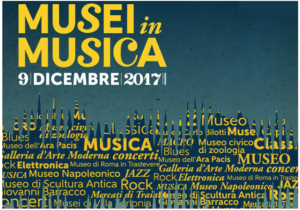 Rassegna Stampa Musei in Musica 2017
The 2017 Museums in Music initiative featured the Art-Jazz Experience event, conceived and created by Iconia in collaboration with KeySound, on December 9 2017 at Macro in Testaccio.
Art-Jazz Experience is a modern happening, born from an idea of the musician Marco Testoni and the photographer Andrea Bigiarini, conceived through the interplay between music and new visual arts created with mobile digital media such as smartphones and tablets. We created a concert and the creation of shots thanks to the preparation of photographic sets open to the public. The images of the shots will become the texture of the concert, according to a custom of meeting between sound and image.